Rome Area History Museum Restarts Free Monthly History Programs
The Rome Area History Museum (RAHM) has now completed most of their exhibit renovations and is restarting free, monthly history programs.
Snapshot in Time Programs are free to the public; thanks to our sponsor
Courtesy Ford / Lincoln of Rome!
Come Visit the New
"Downtown Welcome Center"
Welcome Center is located across from the Town Green,
in the back of the Rome Area History Museum.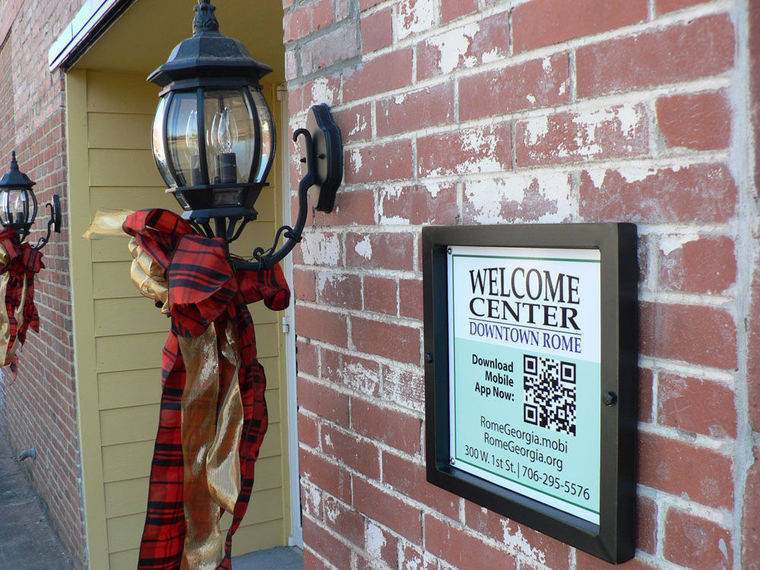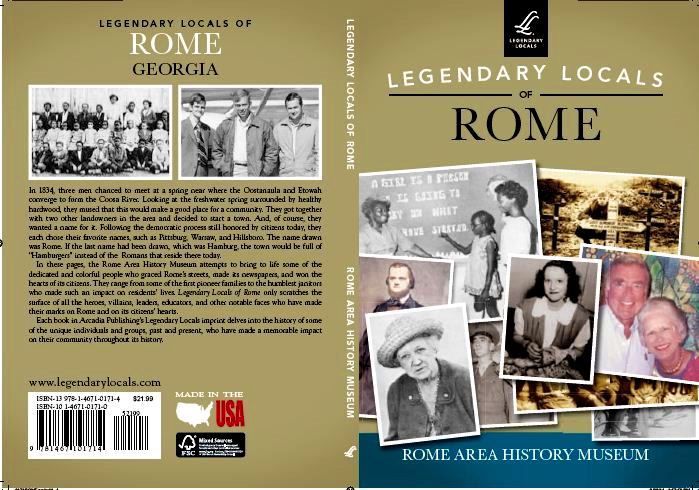 "LEGENDARY LOCALS OF ROME"

A New Book, by Russell McClanahan; about the Locals who have shaped our Community - from the Native Americans and Early Settlers, right up to present day "Living Legends"!

A limited number of copies are available to purchase; and all book sales will benefit the Rome Area History Museum.

"Legendary Locals of Rome" is the BEST Christmas gift EVER

for all the "locals" on your list!

Please call 706.235.8051 to order/reserve books.

 
FREE "ROME AREA HISTORY MUSEUM" CLOCK TOWER TOUR!
FIRST SATURDAY OF THE MONTH -  APRIL - OCTOBER - 12:00 noon until 1:15 p.m.
COME ENJOY THE LITTLE MUSEUM INSIDE THE TOWER AND CLIMB THE 107 STEPS TO THE "TOP OF THE CLOCK"!
Event is CANCELED if it is rainy, or otherwise bad, weather - due to City of Rome ordinance.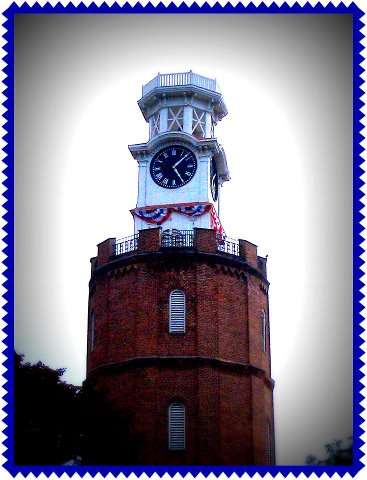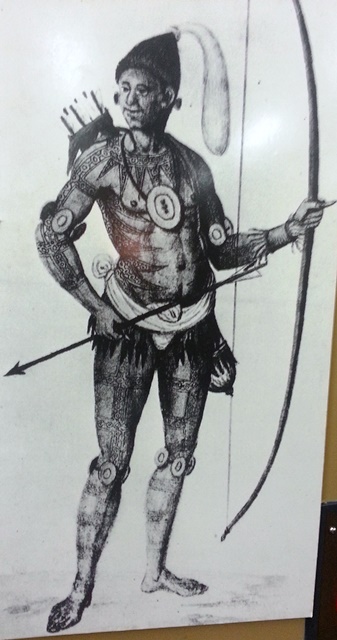 Local Museums Partner to Promote Native American History
The Rome Area History Museum, in partnership with Chieftains Museum / Major Ridge Home, has a new exhibit on display.
These exhibit panels, that will now be on display at the Rome Area History Museum, explore early Native American life in the Floyd County area, including a model of a 16th century Native American village and information about Hernando de Soto's travels through the southeastern United States from 1539 to 1542. Featured in the exhibit is a 16th century replica Spanish sword and helmet created by Bob Harris. The sword is a replica of the sword hilt found by the rivers locally.
Also, Please check out the "Coca-Cola" man's blog for February... a nice article about the museum and our Coca-Cola collection! Click on the link below:
http://cocacolabottleman.wordpress.com/2013/02/13/roaming-around-rome/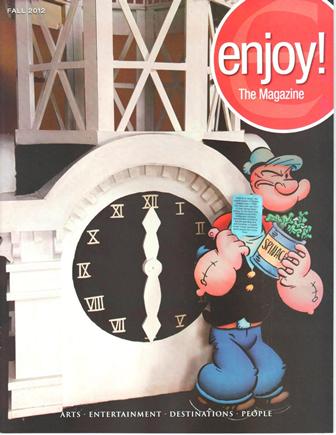 Website Content Designed and Maintained by G. Leigh Barba